Binoculars are great for bringing the world closer to you. Many are used for leisurely activities such as bird watching. In addition, binoculars can assist in seeing tiny details and making objects more clear. Spies, private investigators and law enforcement use binoculars on surveillance assignments to monitor a subjects activity from a distance. Whether the need be compact, tripod compatible or waterproof, there's an option for everyone. Here's a list of the best binoculars to buy in this year.
G4Free 12X25 Waterproof Binoculars
As the name states, these HD high-powered binoculars are waterproof with a large eyepiece. These super high-powered field surveillance binoculars come with night vision and green film optics.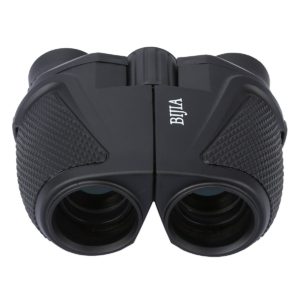 12x magnification with 25 mm objective lens.

With green film optics glass lens you can see clearly in weak light.

Waterproof and Night Vision

XMC Technology with BAK4 prism which can 100% reflect the light to keep a good image

Suitable for both adults and kids,fit for hunting, hiking, exploring,viewing,sailing,bird watching, concert, outdoor sports etc

Bonus accessories includes hand strap, carrying pouch and cleaning cloth

Olympus 118760 Trooper 10×50 DPS
With an angle view is 65° which results in a linear field of view of 342 feet at 1,000 yards, these binoculars provide a panoramic view even at long distances. UV ray protection is a bonus so you never have to worry about the sun. And maybe best of all, these binoculars are budget friendly.
10x magnification
Aspherical optics guarantee a plasticity and distortion-free view

Large, Centre-focus knob for fast and easy focusing

Wide-angle field of view

Anti-reflective lens coating for better image brightness

Large center focus knob for fast, easy focusing

Bushnell PowerView Super High-Powered Surveillance Binoculars
Bushnell has been the industry leader in high-performance sports optics for more than 50 years. The PowerView® series offers the largest line of quality and affordable binoculars. The super high power feature makes them a great choice for surveillance.

Porro-prism binocular with 20x magnification and 50mm objective diameter

Multicoated optics guarantee superior light transmission and brightness

Patented 1-touch Insta focus system holds your subject in sharp focus

Nonslip rubber armor absorbs shock

45-foot close focusing distance

170-Feet field of view at 1000 yards, weighs 30-Ounce, limited lifetime warranty

Steiner Tactical Series Binoculars
These binoculars claim to be the choice of the US Army . The small and large eyepiece have rubber dust covers and rubber ring can be folded. In cold weather the heat of the eyes will not cause fog blocking .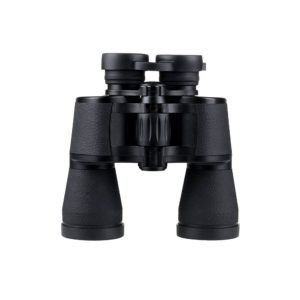 Focus of rapid, accurate, 10 times magnified, LLL vision index: 18.76, nanocoatings, modification of super solid rubber armor and impact, High-quality multi-coated glass and K9 Porro Prism design and delicate appearance.

Can be used to watch the car racing, horse racing, rowing, diving, mountain climbing, exploration, movies, sports, and surveillance.

High-definition optical lens can be used in any extreme environment, feel comfortable.

Environment without obstacles, observed in 1000 meters. 

Nikon ACULON A211 10-22×50 Porro Prism Zoom Binoculars
These wide angle binoculars come with a 10 x 50 magnification and are tripod compatible. They are constructed with durable quality materials and are scratch resistant. Field of view 367 feet wide for an object 1000 yards in the distance.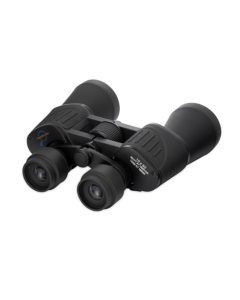 Binoculars provide 10X high powered magnification and a wide FOV perfect for surveillance, hunting, birdwatching, concerts, and much more

Binocular has been designed with premium quality BK7 prisms

Binoculars have been rigorously tested to withstand a variety of conditions. Binoculars are scratch resistant, and have been rubberized to reduce slippage

Optics are multi coated to reflect the most light possible

A protective carrying case has been included for safe storage, in addition to four protective lens cups, a MicroFiber lens cloth, and utility neck strap

To find the best binoculars to fit your needs, evaluate the options and get the pair that your budget allows.