Have you ever wanted to be a spy, a detective, a private investigator or the next James Bond?
Spying isn't as easy as it looks, but with a little training you will be on your first covert mission.
Take your sleuthing skills to the next level with the help of these top selling spy books.
I, Spy: How to Be Your Own Private Investigator
World renowned private investigator Dan Ribacoff will show you how to be your own private eye. With decades of experience in public safety, private investigation, and credibility assessment he will provide time-tested tips as well as stories of true crime.
The do's and don'ts of surveillance
How to conduct a stakeout–from what to wear to what to bring
How to track down anyone anywhere
How to collect and interpret evidence
How to tell if someone is lying
How to protect your home, your valuables, and your privacy
How to know if you're being stalked

The Real Spy's Guide to Becoming a Spy
Have you ever wondered what spies really do? This kid friendly book was created by the founding executive director of the International Spy Museum, who is also a former operative in the CIA's Clandestine Service. This is the official handbook for kids who dream of one day becoming a spy or working in the intelligence field.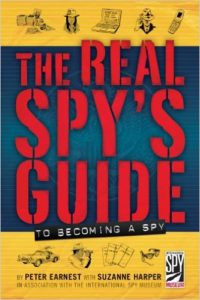 Grade 4–8—In this manual for would-be secret agents
Earnest gives an overview of a spy's life & jargon needed for the position
Tips and tactics for honing surveillance skills, and some
True life stories
Practice writing code
Learn to describe someone in ten seconds

The Complete Idiot's Guide to Private Investigating
Former FBI agent and private investigator Steven Kerry Brown shares his hard-won expertise on everything you need to know to track down people, as well as fascinating stories from his cases.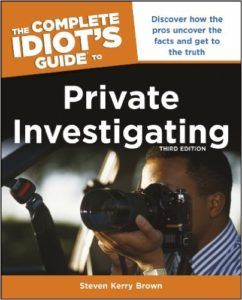 Investigating backgrounds of potential employees or spouses
Searching public records online and at the courthouse
Catching a cheating spouse and gathering evidence for divorce cases
Finding runaway teenagers
Doing diligent searches connected with adoptions and estates
Tracking down burglars, thieves, pickpockets, and purse snatchers

Spy Secrets That Can Save Your Life
In his engaging and empowering book, Jason Hanson shares with readers his guide to staying safe in an increasingly dangerous world. He also teaches everyday citizens to defend themselves at his Spy Escape and Evasion school.
Prevent home invasions, carjackings, muggings, and other violent crimes
Run counter-surveillance and avoid becoming a soft target
Recognize common scams at home and abroad
Become a human lie detector in any setting
Gain peace of mind by being prepared for anything

Spy the Lie
Former CIA Officers Teach You How to Detect Deception in this game changer. You may never read another book that has a more dramatic impact on your career, your relationships, or your future.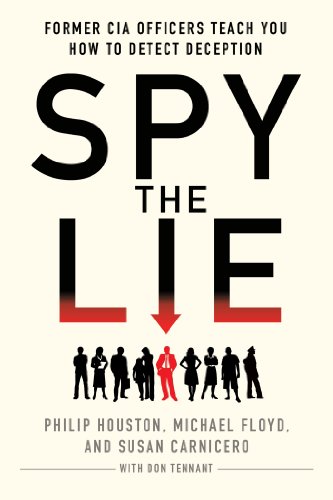 How to recognize deceptive behaviors, both verbal and nonverbal
Gain ability to tell whether someone is lying or telling the truth
Learn secrets to the art of asking questions that elicit the truth
Learn fascinating anecdotes from the authors intelligence careers
Catch deceptive behavior from children, spouses or employees

Whether you're in police detective training , an amateur spy, a private investigator or just curious, you'll find techniques and tricks the pros use in the above listed books.