The Uniden BCD325P2 Trunk Tracker V handheld scanner makes it easy to tune in to the world around you as well as turn your car into a safe space to keep track of weather and local events.
This digital trunking scanner features a dynamic memory system and infrared technology.
Many cities, counties and states use trunked radio systems for public safety communications.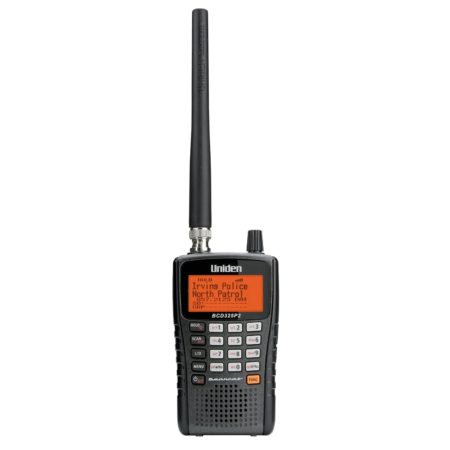 Details
Follows communications on Apco 25, Phase 1 & 2, x2-tdma, Motorola, edacs & ltr trunk tracker systems
Advanced dynamic memory system
Close call RF capture Technology instantly tunes to signals from nearby transmitters
Gaps Compatibility
25,000 dynamically allocated channels
Features
The Uniden BCD325P2 Digital Scanner Radio has it all. This handheld scanner comes equipped with features like Advanced Dynamic Memory System, Close Call RF™ Capture Technology; location based scanning, and Trunk Tracker V technology that allows you to follow conversations across multiple frequencies.
Uses
The BCD325P2 allows the user to stay up to date on all the local radio chatter.
Stay current on local NOAA Weather alerts or tune into local law enforcement, paramedic and emergency services, as well as localized radio frequencies.
Connect this scanner to a compatible GPS receiver and it will automatically select programmed systems based on your exact location.
In addition, the user may want to follow conversations, even if they occur across different frequencies, with control channel scanning and I-call monitor.
The Good
With a long list of features, capabilities, 25,000 channels and location-based scanning, this precision instrument is ideal for thorough and accurate scanning.
The Bad
With all of the features and options programming can be a little confusing. Also, be sure to carry an extra set of batteries.
In conclusion, this high-end trunk tracker scanner has everything you need to get started listening to local radio chatter in your area.  Furthermore, with all of its advanced features you are sure to be up to date on all your local emergencies.