Malicious software is constantly evolving which is why you need to keep your security software up to date. Unseen software issues like viruses, malware, phishing and ransomware can cause damage to data, provide intruders access to your computer, and steal your personal information.
Security software is used for preventing attacks, limiting damage and tracking the damage caused, so that it can be repaired. Depending on your preferences, one of the following will give you the protection your devices need.
Norton Security Deluxe
Norton Security Deluxe can secure up to 5 PCs, Macs, iOS and Android devices which is perfect if you pay your bills on a smartphone, shop on a tablet or keep important financial information on a laptop. Norton Security Deluxe protects your identity and financial data from cyber-crimes.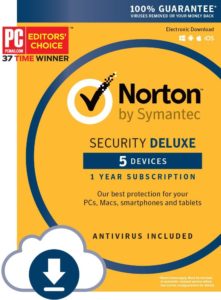 Antivirus is included, and your protection is always up-to-date to defend against spyware, malware, and unsafe websites, while safeguarding your identity and online transactions

Winner of AV-TEST's coveted Best Protection Award and 37 time winner of PC Magazine Editor's Choice Award

Please note that if you have an existing Norton subscription, your old subscription days do not get added to this new subscription, so it's best to activate your new subscription when the old one is about to expire

Installs in minutes, rated highest in usability, includes unlimited 24/7 access to a Norton technician, and offers a 100% guarantee that helps keep you virus free or your money back!

Bitdefender Total Security
Bitdefender provides real-time protection for 5 PCs and Android/iOS devices, blocking viruses, malware, phishing attacks and identity theft. The privacy system optimizer wipes away traces of online activity, makes deleted files unrecoverable, and reclaims hard drive space by eliminating browser cache, cookies, and temporary files.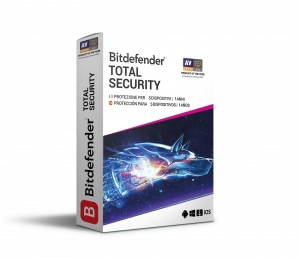 Scans billions of apps, files, and websites continuously

Protects your personal and financial information by blocking fake sites that try to trick you into entering passwords and other sensitive information

Proactively protects your mobile device by scanning

Wipes away traces of online activity and reclaims hard drive space

Real-time anti-phishing proactively inspects URLs for malicious web content and blocks fake websites that trick you into entering your personal information.

Identity Protection works silently in the background to protect your usernames, account numbers, security codes and other personal information from theft

McAfee Total Protection Parental Control
McAfee Total Protection allows you to browse, bank, and shop safely on your computer, phone or tablet. It provides premium antivirus, identity, and privacy protection whenever you're online. With a quick install, it blocks threats using antivirus and is backed by 100% Guarantee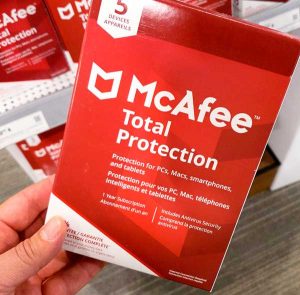 Premium antivirus, identity and privacy protection for up to 5 devices

PCs, Macs, smartphones, and tablets-all in one subscription

Award-winning antivirus blocks viruses, malware, ransomware, spyware

Avoid risky sites and prevent dangerous downloads.

Includes our 100% Guarantee: Viruses removed or your money back

Keep your kids safe online with parental controls

Block web sites and search results, plus limit time spent online

Kaspersky Total Security
Kaspersky Internet Security allows you to conveniently secure up to 3 of your PCs, Macs, Android tablets and smartphones. Potential threats are monitored and analyzed in real-time and dangerous threats are prevented before they can cause harm.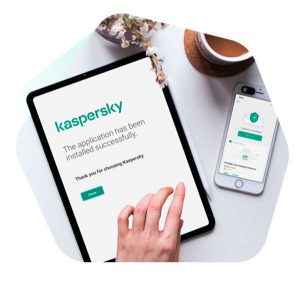 Award-winning multi-device protection to secure your digital life

Protects any combination of devices – with just one product and one license

Provides award-winning, real-time protection against internet threats

Safeguards privacy and confidential information on all the devices

Helps bank, shop and pay online safely

Defends you against viruses, Internet attacks, fraud, snoopers, cybercriminals & more

Automatically adds an extra layer of security when you're online shopping and banking

As malicious software attacks evolve, so does security software. To stay ahead of software security threats, always install a security software and keep it updated.