Sometimes the best hiding spots in our homes are those in clear view. Statistics say burglars spend an average of eight minutes in their targets homes.
Why not lead them to the obvious places while your valuables are in a diversion safe?
Read on for a list of the best hidden safes for your home that are great for hiding jewelry, money, documents and much more.
---
Home Dictionary Diversion Safe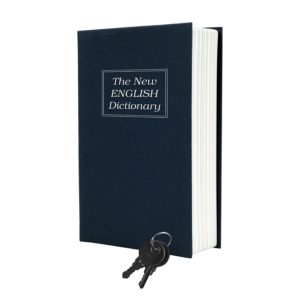 Looks like a real book and will blend seamlessly into your bookshelf

Contains a metal safe with a key lock

Two keys included

Inside storage area measures: 2 x 5.625 x 9 inches

Complete book measures: 2.25 x 6.125 x 9.5 inches

               " Customers love how the safe blends in with other books"
---
Hair Brush Diversion Safe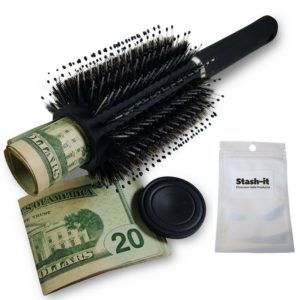 Secret false top unscrews to display hidden stash safe.

Take it with you wherever you go without drawing attention to your valuables.

Fully functional diversion product.

Inside Safe Size: 1.25 inches wide, 4.5 inches deep. Fits 30 rolled dollar bills!

Includes: 1x Stash-it Hair Brush Safe, cap, 3×4 Smell Proof Bag, Retail Box.

            " Customers like the fact it is a functional brush "
---
Quick Shelf Safe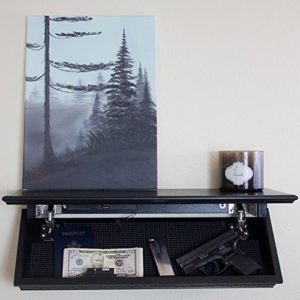 Hide and secure your valuables

Made in USA

Blends In Anywhere

RFID Technology

High Speed Security

                " Customers love the FOB capabilities "
---
Air Vent Wall Safe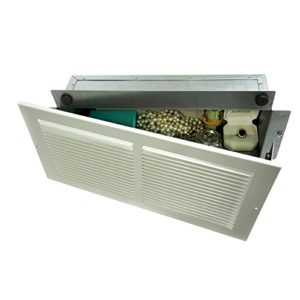 Safely hides your values in plain sight while keeping them easily accessible
Cover secures with included magnets
Do-it-yourself installation with no special tools
Comes with paintable grille, screws, magnets, false wall, and safe
Stealth false wall behind grille blocks sight of stored items

              " Customers like that it is easy to install "
---
Travel Security Belt with Hidden Money Pocket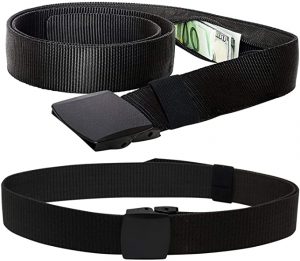 Security
Fully adjustable
Easy access and storage
Long-lasting companion
Made of premium quality top-grade webbing

            "Customers love that it looks like a real belt."
---
Mantle Clock Safe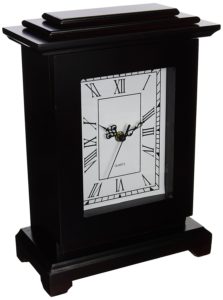 Provides convenient storage for your valuables

Rich Walnut finish.

Keeps your cash, passports, jewelry, papers or keys protected

Reliable Quartz movement

Attractive wood construction

           " Customers love the excellent quality of this clock "
---
Diversion Safe – Stash Cans Picture Frame Can Safes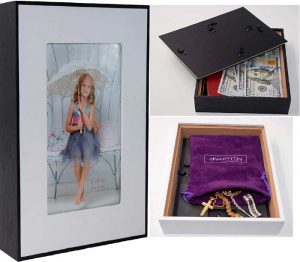 Perfect for home or office

Keep your valuables and firearms within easy reach

Amish Crafted – Built to last! Adjustable shelves

Hinged Left- Opens Right 

American Made! Made When Ordered- 2 Week Lead Time

             " Customers love being able to put valuables right on the wall in plain site"
---
Concealed Wall Mirror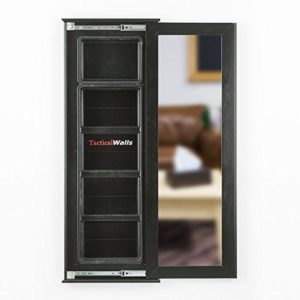 Provides a convenient and quickly accessible storage space

The mirrored cover is equipped with a hidden magnetic lock

The mirror is backed with a security panel to prevent access into your wall insert

Add shelves, or whatever else you can think of to make your insert right for you before you deck it out with your goods

The standard velcro loop backing allows you to put patches, storage pouches, etc., right onto the inside of your insert

                 " Customers enjoy the space to hide guns"
---
Hanging Closet Safe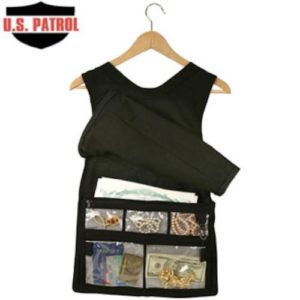 Looks like a regular tank top- made of coton

Keep valuables hidden in your closet

Zips up to hide 9 roomy pockets

" Customers love being able to hide it in a closet among clothing "
---
Regardless of what you are trying to hide, having a few of these "hidden" safes planted around the house to conceal your most precious possessions is ideal.
The bottom line is we are all looking for creative ways to intelligently hide valuables throughout our homes.