If you are a person who does a lot of driving, for work or pleasure, then a radar detector maybe a helpful gadget. This is not to assume you are a fast driver or encourage you to be one.
However, a radar detector can help you avoid tickets if you do find yourself going faster and if you are willing to spend the money for a good one.
Valentine One Radar Detector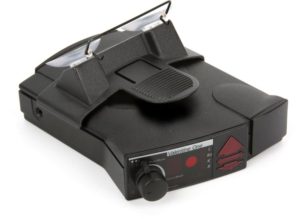 The Valentine One Radar detector is one of the highest performing radar detectors on the market. One reason for this is multiple radar antennas! In the Valentine One, there is one forward antenna and one rear-facing antenna. The Valentine One has excellent laser reception, consistently appearing at the top of tests in this category.
X, K, Ka, and Super Wideband Ka Detection

360° Protection against all types of Laser

Rear Radar Antenna

Ku Band Detection

Arrow Directional Indicators

Escort Max 360 Radar Detector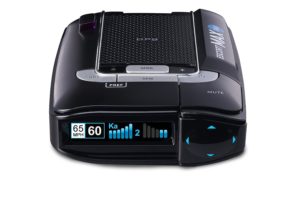 Escort Max 360 provides drivers with extreme range, state of the art response time, pinpoint precision and directional alert display.  This radar detector combines 3 driving modes plus speed-based sensitivity, cruise alert and seamless connectivity via bluetooth to its Escort Live app to silent the prime offenders.
Escort raises the bar once again by adding directional indication to its award-winning Max detector line

Front and rear antennas scan rapidly in all directions harnessing the lightening-fast focus of digital signal processing to find threats faster

Escort's Max 360 has five levels of filtering to ensure the quietest ride

Escort Max 360 protects drivers beyond conventional radar and laser threats by preloading our defender database of thousands of red light and speed camera locations in North America

Escort Max 360 makes locating and identifying threats easy

Uniden DFR7 Super Long Range Radar Detector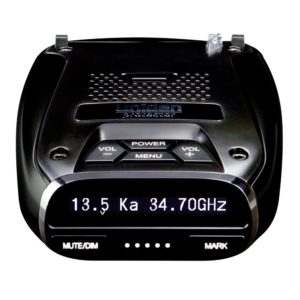 The Uniden Interceptor Radar Detector series has the balance of all key factors: no false alarm, easy to operate, range, price and design. Uniden is the Best performing radar detector per dollar vs. any radar detector out in the market today.
Ultra-performance, super long range laser radar detection

GPS built-in with red light camera alert and speed camera alert

MAX speed warning system

Ultra-bright OLED display: radar band frequency display, current speed, battery voltage, altitude and clock

DC charging cable and suction mount included

Escort Max II HD Radar Detector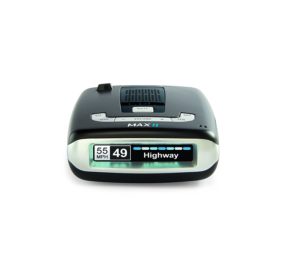 Passport Max ll gives you access to Escort's award-winning app, Escort Live. This exclusive real-time ticket-protection network, will warn you of upcoming alerts received and reported by other users in the area, and gives you access to local speed limit data for over-speed alerts. Max ll also comes preloaded with red light and speed camera locations throughout North America.
Max II has built-in bluetooth wireless technology

All-new receiver incorporates advanced military technology called digital signal processing (DSP)

New multi-color OLED display

The Passport Max II can be set up for your specific type of driving and personal preference

Intelligence is also packed into this ticket-protecting marvel

Beltronics GT-7 Radar Detector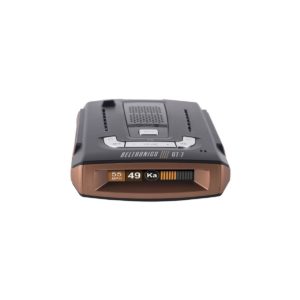 The GT-7 is supercharged with a powerful Digital Signal Processing (DSP) microprocessor that finds far-reaching threats exceedingly fast. The GT-7 digitally isolates real signals from false alerts with quick, cunning rigor. The GT-7's Defender Database informs you of thousands of red light and speed camera locations in North America.
360° protection from all radar bands and laser

Detects 3 radar bands (selectable) and pop

Digital voice and audio tone alerts for radar, laser, and pop

Exclusive threat display tracks and displays multiple radar signals including strength

New technology to reduce false alerts including digital signal processing, auto scan, & traffic signal rejection

With so many features and options, there is a radar detector to fit your driving needs. And while some radar detectors listed above may seem pricey, they are less than the cost of a speeding ticket. Just having a radar detector can help in avoiding speed traps, red light cameras, and police officers radar.