A personal defense plan should always be considered while on a spy mission or even in everyday situations. The following items fit easily into a purse or pocket and typically do not require a license or permit to carry. More importantly, these are some of the best personal self-defense gadgets that will help keep you safe and alive.
VIPERTEK Heavy Duty Stun Gun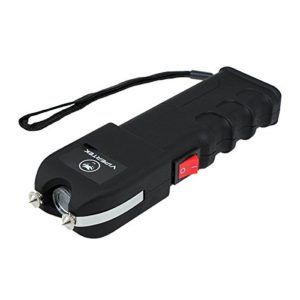 LED Flashlight.

Convenient Size (6.5″ x 2″ x 1″)

Should an assailant try to snatch the device from you, the shock plates on the side of the unit will also deliver a high voltage shock.

Ultra-Sharp Spike Electrodes helps penetrate through thick clothing

Non-Slip Rubber Coating

Lifetime Warranty

This powerful little stun gun will stop a would be attacker in their tracks.  It features built in "internal" rechargeable batteries, as well as wrap around side plates, to prevent an attacker from snatching it out of your hands.
SABRE 3-IN-1 Pepper Spray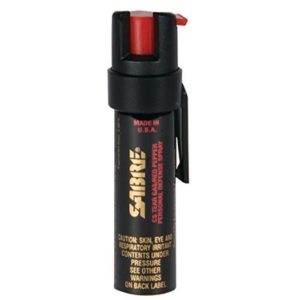 Maximum strength formula is backed by our in-house high performance liquid chromatography laboratory which guarantees maximum stopping power, eliminating the 30% failure rate .

#1 BRAND TRUSTED BY POLICE AND CONSUMERS WORLDWIDE 

PROTECTION AT A SAFE DISTANCE AGAINST MULTIPLE THREATS -10-foot range; contains 35 bursts in a powerful stream delivery to reduce wind blowback

Clip option locking top safety helps prevent accidental discharge

This law enforcement strength pepper spray combines red pepper, CS military tear gas and UV dye, inflicting facial burning, as well as UV marking dye to aid in suspect identification.  With a 10 foot range and a powerful stream, attackers can easily be held at bay with little personal risk.
Vigilant 130 dB Personal Alarm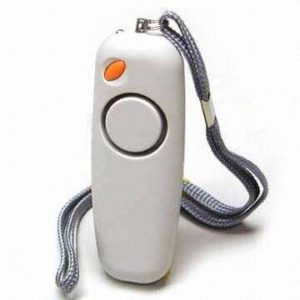 LOUD: 130dB Emergency/Attack Alarm replaceable AAA batteries (included)

EASY TO USE: Preferred for college and student security, police and correctional officers, walkers, joggers, elderly, night owls, lone workers, students, and self defense

RIP CORD ACTIVATION: simply pull the pin connected to the wrist strap for up to 1 hour of continuous piercing alarm

LED MINI FLASHLIGHT : Bright white LED mini flashlight for low light emergency illumination

This alarm won't physically harm an attacker but at 130 dB (very loud) it will definitely make them think twice.  Quickly activated with a rip cord, this small, lightweight alarm will emit a continuous, piercing alarm for up to an hour.
BCBH Self Defense Pen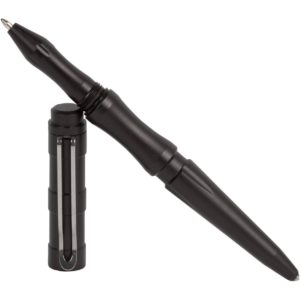 Crafted from high-quality aircraft aluminum this survival pen stands up to any situation from escaping a sinking car to defending yourself against attack

Windows, mirrors, and even windshields are no match for the tungsten steel glass breaker, so it could be a true lifesaver in unexpected emergencies

Unlike other brands that are useless for writing, your BCBH Products Tac Pen is ergonomically designed for men and women so you can use it every day

Tough enough to handle anything you throw at it, and refillable

Rugged and reliable, this tactical pen isn't just for note taking.  The tungsten steel tip can easily break glass with one strike.  It's ergonomic grooves make it easy to hold and wield, while its compact size lets you take it anywhere.
FURY Tactical SDK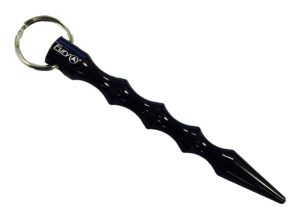 Handcrafted with lightweight aircraft aluminum making it ideal

Designed in the USA-top selling force multiplier on the market

Finger grooves for better control and grip and includes keychain loop

Measures 5.75-Inch and only weighs 2 ounces 

Always look for the Fury logo to insure a genuine product

 

The SDK is also known as a kubaton and is a must for any keyring.  Made from aircraft aluminum, the SDK is super lightweight and comes in a variety of colors.  The finger grooves and striking tip will ensure that this item gets the job done.
These are just some of the best compact items you can use to defend yourself without having to carry a gun or knife. Always confirm that any personal self-defense item you carry does not conflict with local regulations.